BRIEF COMPANY HISTORY
EUROCAB was among the first companies in Italy to design and build cabins for Tractors, Earth Moving Machinery and Special Vehicles.
Founded in 1955 by Giovanetti Amedeo, the first cabins were built in the small facility in Grugliasco in the warehouse under his home.

The company's development was rapid and steady and in the 70s the first historic firm named "CABINE GIOVANETTI" turned into two new specialised industrial companies: "Eurocab" and "Sicurcab ", which increased the annual production to thousands of units. The major customers at the time were: Caterpillar, John Deere, Fiat, Allis, Same, Lamborghini.
1/2 Colonna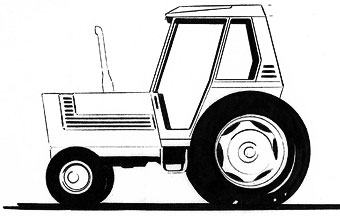 From the beginning, operator safety and comfort in the cabin represented the primary objective of the group, which invested in the construction of its own facility for the certification of cabins according to the regulations OECD/OCDE and ROPS/FOPS.
Design, technical innovations, operator comfort in the cabins, in large or small production volumes, have always been the primary objective of the company and even more so today, when the medium and small manufacturers look for the design and quality of large manufacturers with the possibility of much lower investments.
1/2 Colonna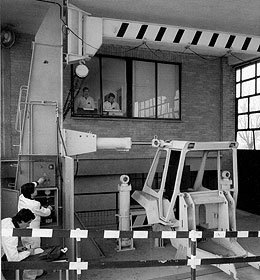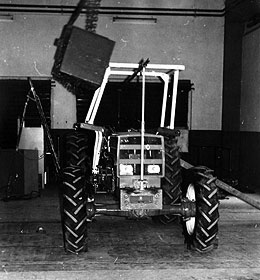 This is the great challenge that Eurocab Torino has to face every time and it manages to do using the vast experience gained in over 55 years of work in the field.
Today, at the new headquarters in Avigliana, our technical department and our designers are at the service of customers to contribute to the creation of new and innovative customised designs.